Flexibel en efficiënt gebouwbeheer vereist een volledig overzicht en uitgebreide monitoring. De SAUTER-softwareoplossingen voor beheer en visualisatie maken het eenvoudiger om de afzonderlijke componenten van het gebouw en de ruimteautomatisering te besturen en te bewaken, en zijn een voorwaarde voor energiezuinig gebouwbeheer.
SAUTER Vision Center

SAUTER Vision Center is het controlecentrum en tegelijkertijd de supervisie-oplossing voor het binnenhalen van alle gegevens van installaties, gebouwen en verspreide gebouwen. Deze webgebaseerde oplossing voor bouwen en energiebeheer (BEMS) biedt dus functies voor ruimtebeheer en energiebewaking, evenals onmiddellijke informatieweergaven op een hoger niveau (dashboards) met de belangrijkste kerncijfers (KPI's) en de bijbehorende diagrammen.
SAUTER moduWeb Vision
SAUTER moduWeb Vision is the comprehensive visualisation and operating system for permanently monitoring all your installations. If malfunctions occur, the unit automatically sends alarms and event messages by SMS or e-mail to predefined persons. Thanks to the embedded web technology, you are independent of the waiting cycles of conventional operating systems and standard computer technology.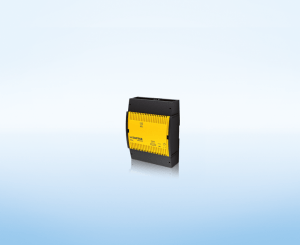 SAUTER EMS
SAUTER EMS (Energy Management Solution) is een professionele oplossing voor energiebeheer voor gebouwen die kan worden gebruikt als systeemoplossing, zowel vanuit de cloud als lokaal geïnstalleerd. Het maakt het centrale beheer van de belangrijkste kerncijfers van uw installaties en gebouwen mogelijk. Met de EMS Mobile-module voor energiebeheer kunt u ook de energie-efficiëntie bewaken en optimaliseren via tablet of smartphone.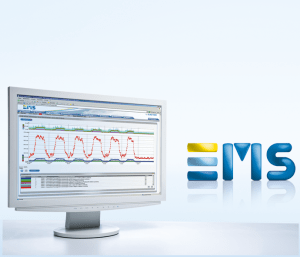 SAUTER EMS is het ideale hulpmiddel voor de energieanalyse van uw gebouwen en fabrieken en maakt effectieve energieoptimalisatie mogelijk. SAUTER EMS levert u ook benchmarks voor sleutelfiguren van vergelijkbare eigenschappen. De meetgegevens worden geanalyseerd en weergegeven via gestandaardiseerde rapporten of via het webportaal dat is geïntegreerd in de SAUTER EMS-server en via EMS Mobile. Met dit webportaal en EMS Mobile heeft u een overzicht van alle relevante energiegegevens.
modulo 6
modulo 6 maakt voorheen onbereikbare prestaties mogelijk in termen van datapunten per automatiseringsstation, geheugenruimte en verwerkingssnelheid. En dit wordt bereikt terwijl een minimale hoeveelheid ruimte in de kast wordt ingenomen. Het ontwerp en de flexibiliteit van de modulo 6-modules zorgen voor aangepaste prestaties tegen geoptimaliseerde totale kosten. Van bediening in één kamer tot een wereldwijd verdeeld netwerkcluster.

ecos 504
De ecos 504-regelaars voor ruimteautomatisering levert een belangrijke bijdrage aan geïntegreerde, veilige ruimteautomatisering.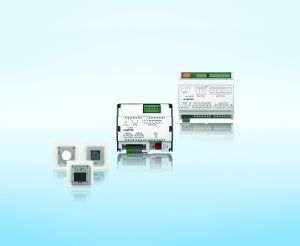 Smart Actuator
De SAUTER Smart Actuator combineert flexibiliteit met voorspellend onderhoud. De IoT-compatibele Smart Actuator vertegenwoordigt de digitale transformatie met veldapparatuur in de wereld van de techniek. De gebruiker profiteert onder andere van kortere projectduur en lagere totale kosten voor de bouw en inbedrijfstelling van installaties. Wilt u meer weten? Klik hier voor meer informatie.