10 december 2019 |
media releases
Energy Pack voor SAUTER-aandrijvingen: als uitval bij stroomstoringen geen optie is.
De SAUTER Energy Pack (energiemodule) voor onze vialoq aandrijvingen bieden een betere beveiliging tegen uitvaltijden in geval van stroomonderbrekingen. De energiemodule biedt meer flexibiliteit en veiligheid voor diverse toepassingen. De vialoq afsluiter aandrijvingen kunnen door middel van de SAUTER-retrofit oplossing toegepast worden op afsluiters van diverse fabricaten.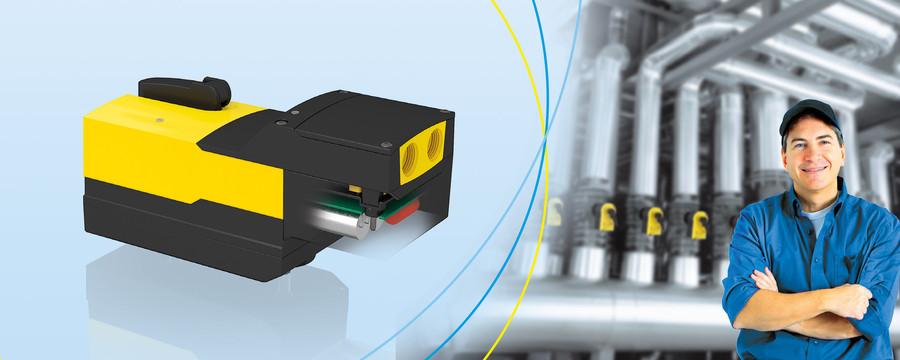 Afsluiter aandrijvingen spelen een cruciale rol bij het beheersen van energiestromen in diverse soorten gebouwen. En hoewel moderne automatiseringssystemen uit een steeds groter deel van de digitale elektronica bestaan, kunnen deze moderne automatiseringssystemen alleen via mechanische aandrijvingen met lucht en water communiceren.
Aandrijvingen dienen gevoed te worden
Afsluiter aandrijvingen zetten elektrisch vermogen om in bewegingen om volumestromen te reguleren. Maar wat gebeurt er als de stroomtoevoer wordt onderbroken door een storing? Totdat de stroomvoorziening is hersteld, blijft een eenvoudige afsluiter aandrijving of mogelijk alle aandrijvingen in het getroffen deel van het gebouw in hun huidige positie staan.
In het gunstigste scenario leidt dit alleen maar tot verspilling van energie maar het kan er ook voor zorgen dat de installatie in een kritieke status beland en zelfs grote schade veroorzaakt als gevolg van koeling, verwarming en soortgelijke effecten. Onze fail-safe aandrijving keert automatisch terug naar een veilige nood positie als de stroomvoorziening wordt onderbroken.
De oplossing voordat de Energy Pack werd geïntroduceerd: Veerretour
De elektrische aandrijvingen zijn standaard niet uitgerust met een nood positie. Hiervoor zijn de veerretour systemen bedacht. De aandrijving is voorzien van een mechanische veer voor het spannen tijdens het instelproces. De aandrijving wordt continu voorzien van energie voor het instellen van de klep.  In het geval van een stroomstoring wordt de aandrijving niet meer voorzien van energie en zorgt de veer ervoor dat de afsluiter in de nood positie wordt gebracht.
SAUTER Energy Pack – een voordelige optie
Een alternatief hiervoor is het gebruik van condensatoren of, om preciezer te zijn in het geval van de SAUTER Energy Pack, supercondensatoren, ook bekend als supercaps. Deze supercaps zijn in staat om een ​​elektrische lading vast te houden, waarvoor slechts een zeer lage elektrische stroom is vereist. Als er een stroomstoring plaatsvind, kan de aandrijving worden verplaatst naar de gewenste noodpositie met de energie opgeslagen in de supercap. De nieuwe energiemodule voor SAUTER Vialoq motoren kan de afsluiter aandrijving dus in een vooraf gedefinieerde open of gesloten positie (noodpositie) verplaatsen in geval van stroomuitval. De systeembeheerder stelt eenvoudig een DIP-schakelaar in om de vereiste noodpositie direct na installatie te selecteren en kan deze later probleemloos aanpassen. Dit zorgt ervoor dat ongedefinieerde installatie statussen kunnen worden vermeden. Dit is een eenvoudige veiligheidsupgrade

Eenvoudige veiligheidsupgrade
Het flexibele gebruik van de SAUTER Energy Pack heeft als extra voordeel dat ze op de SAUTER Vialoq aandrijvingen ook achteraf kunnen worden ingebouwd. De status van de aandrijving wordt aangegeven door een geïntegreerde LED en is eenvoudig te bewaken – de systeembeheerder kan zelfs de huidige systeemstatus op afstand observeren.
De SAUTER Energy Pack-oplossing voor noodpositionering met supercaps biedt voordelen ten opzichte van veerretour systemen: De Energy Pack is compacter, achteraf eenvoudig aan te brengen en vervangbaar. De slagrichting voor de noodfunctie kan vrij worden gekozen. Bovendien zorgen de supercaps ervoor dat de energieopslag een lange levensduur heeft en weinig onderhoud vergt.
Toepasbaar op diverse fabricaten afsluiters
Via onze Retrofit-oplossing is het mogelijk onze Energy-pack in combinatie met onze vialoq aandrijvingen toe te passen op diverse fabricaten afsluiters. Klik hier voor meer informatie over onze Retrofit-oplossing.
Over SAUTER
Als toonaangevende leverancier van oplossingen voor gebouwautomatiseringstechnologie in groene gebouwen biedt SAUTER aangename omstandigheden in duurzame omgevingen. SAUTER is een specialist in het ontwikkelen en produceren van producten en systemen voor energiezuinige totaaloplossingen en biedt een uitgebreid dienstenpakket om de energie-geoptimaliseerde werking van gebouwen te garanderen. Onze producten, oplossingen en diensten zorgen voor een hoge energie-efficiëntie gedurende de gehele levenscyclus van een gebouw, van planning en constructie tot en met exploitatie, in kantoor- en administratieve gebouwen, onderzoeks- en onderwijsfaciliteiten, ziekenhuizen, industriële gebouwen en laboratoria, luchthavens, vrijetijdsfaciliteiten , hotels en datacenters. Met meer dan 100 jaar ervaring en een track record van technologische expertise is SAUTER een bewezen systeemintegrator die staat voor continue innovatie en Zwitserse kwaliteit. SAUTER biedt gebruikers en operators een overzicht van energiestromen, verbruik en van de ontwikkeling van de betrokken kosten.
De SAUTER Group